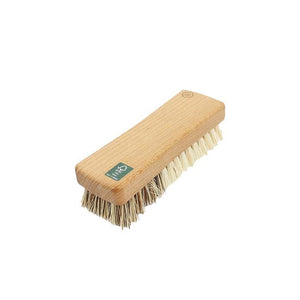 Oiled Beech wood handle and Union and Tampico bristles.
Union is a blend of Tampico and Bassine fibres. Tampico is the softer fibre obtained from the leaf ribs of two Agave species native to Mexico. It has high elasticity and good water absorption. Bassine is the coarser fibre which is made from the leaf ribs of the Palmyra palm, native to India and Sri Lanka.
Size: 4 x 13.5 x 4.5 cm approx.
Made in Germany
SPEND £25 AND SAVE 25 TREES