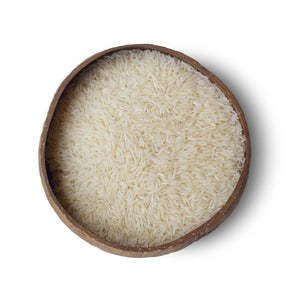 Basmati Rice Taraori is a long grain rice which comes from the colder altitudes of India and Pakistan. This is a little bit more expensive than our standard Basmati rice because its a much higher quality and organic.
Ingredients: 100% White Basamti Rice.
Allergens: None.
How to prepare:
Rinse. Cover with water.  Bring to a boil. Simmer for 15 minutes.
Origin: India.
SPEND £25 AND SAVE 25 TREES