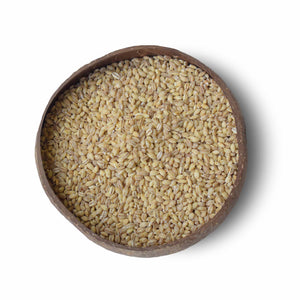 Pearl Barley is clean, fully matured dried barley, which has been abraded and pearled until the outer bran has been removed except at the crease.
Our milling grains are sourced from natural barley crops that are grown and harvested in the UK. 
Do not eat uncooked pearl barley.
Allergen: Gluten
How to prepare:
Use 600ml of water per 100g. Bring to the boil. Simmer for 30 minutes.
SPEND £25 AND SAVE 25 TREES