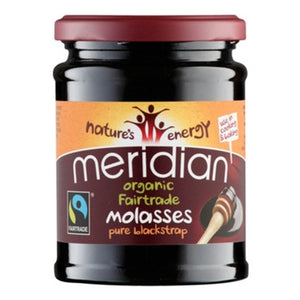 Organic Blackstrap Molasses is produced in South America and is a natural by-product of traditional sugar cane refining. Using only the most nutritionally important "third extraction" which is the lowest in sugar and has the highest concentration of minerals. 
Molasses is perfect for baking, as a marinade or simply consumed neat or dissolved in water as an addition to your diet. 
Organically grown and certified. Traded in compliance with Fairtrade Standards. Suitable for vegans.
Not suitable for peanut, nut or sesame allergy sufferers.
SPEND £25 AND SAVE 25 TREES