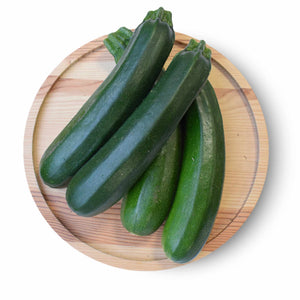 *The average weight of a courgette is typically 200-300g
Did you know that if you leave a courgette to grow it becomes a marrow!!   

Not a chance that these beauties will ever get the chance as they are so tasty.    You can eat hot or cold.
Always wash your veg before eating.
If for whatever reason you re not happy with your purchase.  Please let us know when you receive your order.
SPEND £25 AND SAVE 25 TREES