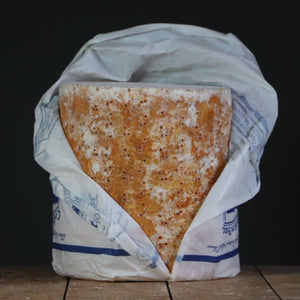 Supplied by local cheesemonger IJ Mellis, hand cut and wrapped in wax paper. 
The ultimate blue! This cheese is perfect on a cheese board and also incredibly versatile when used in cooking. It has a soft and crumbly texture with a good amount of bite to the flavour. Ideal with a glass of sweet red. 
Average weight is 200g and this is charged by weight so price may change slightly at checkout

Store below 5 degrees C and keep well wrapped.
Typically this cheese will have at least 10-14 days shelf life.
SPEND £25 AND SAVE 25 TREES