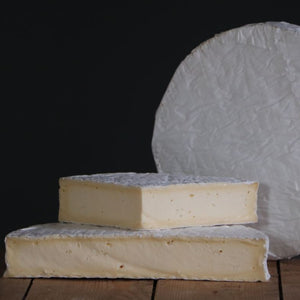 Supplied by local cheesemonger IJ Mellis, hand cut and wrapped in wax paper.
A brie from the Connage dairy. Aged themselves until it is nice and ripe. It is super buttery and light in flavour. Ideally eaten with a glass of fizz or white wine.
Average weight is 200g but weights may vary so price may be adjusted at checkout
Store below 5 degrees C and keep well wrapped.
Typically this cheese will have at least 7-10 days shelf life.
SPEND £25 AND SAVE 25 TREES