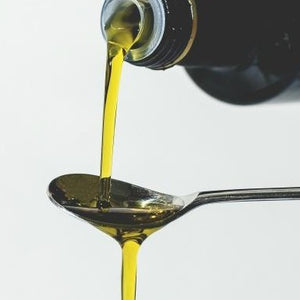 THIS IS AVAILABLE AS REFILL ONLY SO YOU WILL NEED TO PURCHASE AN EMPTY BOTTLE OR BRING IN YOUR OWN WHEN YOU COLLECT YOUR ORDER.
Eco Friendly Extra Virgin Olive Oil produced in Kalamata, Greece.
The only legal on tap olive oil in the UK, which means this is totally zero waste.    You refill from a tap and we send the container back to them to be washed and reused.   No waste, no recycling, completely circular.
They make all of the oil by hand and are now registered with a Protected Designation of Origin (PDO) for KALAMATA - this is only awarded to the top 1% of extra virgin olive oil producers.


SPEND £25 AND SAVE 25 TREES