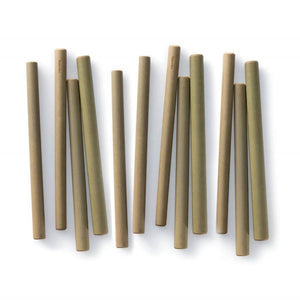 Responsibly sourced bamboo straws, the ethical alternative to a single use plastic straw.
This is a very natural product and it does need washing before first use. If there is any pith on the inside of a straw, it can be brushed out and then washed. It is natural and edible so of no concern.

Please note, we do not recommend putting the straws in the dishwasher.  Please wash using warm soapy water.
SPEND £25 AND SAVE 25 TREES